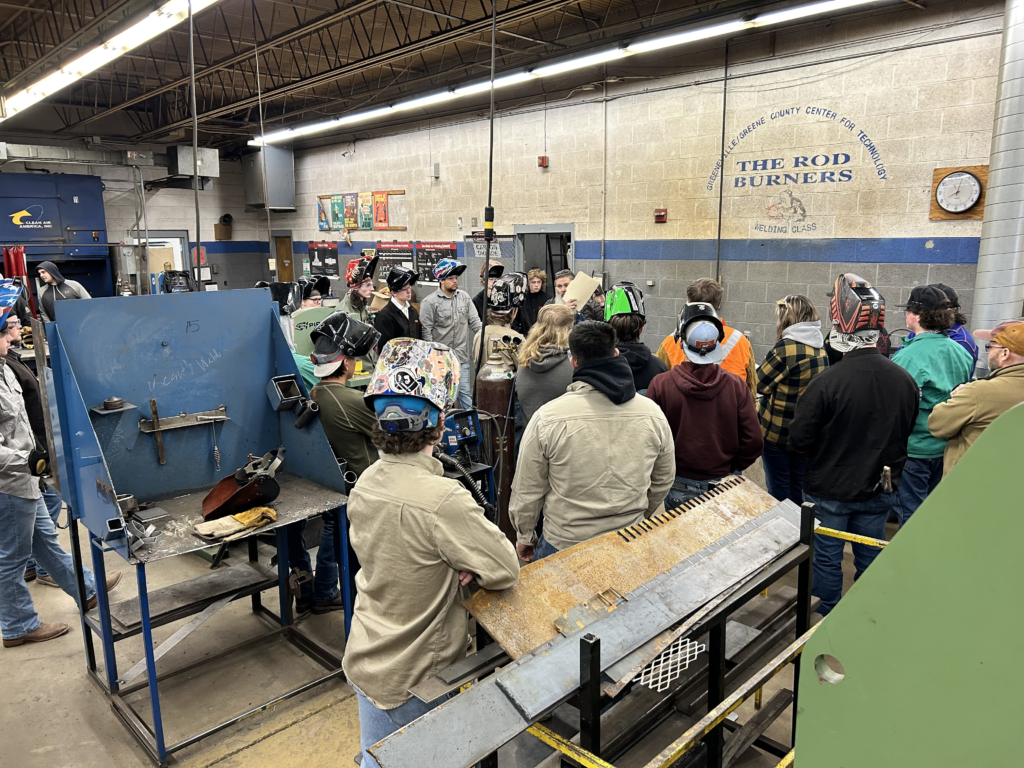 What went on!
Over 30 students representing 6 schools and 5 counties participated as competitors. The competition required students to complete welds with both GMAW(Mig) and SMAW(Stick). Competitors were grouped into different divisions based upon training hours completed. Welds were judged by a group of three judges from regional industry.
In addition to the contest welds, demonstrations and smaller open contests were available to allow students to exhibit Flux Cored Arc Welding Skills, Oxy Acetylene Cutting Skills, Air Carbon Arc Gouging Skills, Tig Welding Skills, and Gas Metal Arc Welding Skills.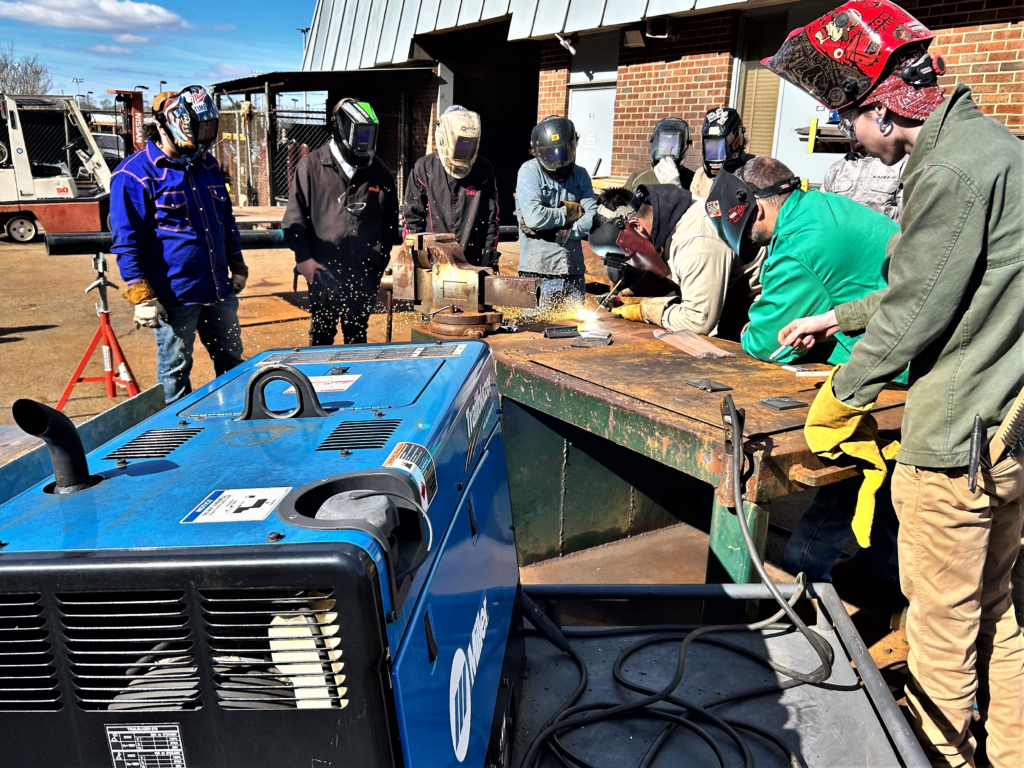 This contest was a great opportunity for students to not only compete, but to also meet and get to know other welders from our region. In addition to being able to meet other high school students, participants were able to network with individuals from industry, current TCAT students, and other instructors.
Sponsors and Supporting Companies
This contest was made possible by many different organizations. Support came in the form of prize donations, materials for welding, judging, and supervising.
Prizes and giveaway items came from generous donations from Airgas (Greeneville) The AWS Holston Valley Section, Bradley Machine and Welding, Crenlo Engineered Cabs (Greeneville), The Greene Technology Center Welding Outreach Program, South States Contractors (Greeneville), (Johnson City) and Sea Biscuit Metal Design (Johnson City). Each one of these organizations made contributions of $200 or more and this generosity allowed for some great prizes for contest winners and some pretty good "giveaway" items.
A special thanks goes out Crenlo Engineered Cabs for their continued support of the GTC welding program over the past few years with providing CWI services for student testing and other generous donations. Additionally, Airgas Greeneville was responsible for many of the giveaway items.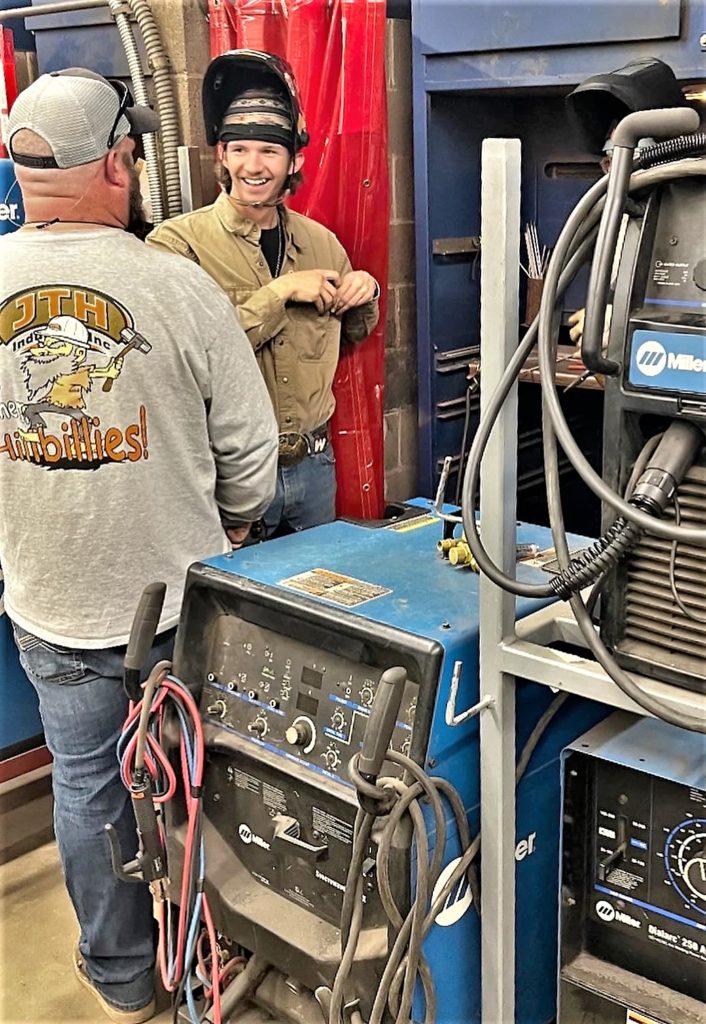 Judging and Supervision
Individuals from regional industry did a great job supporting the contest with judges. Judges included Jason Waddell-Welding Trainer from Crenlo Engineered Cabs (Greeneville), Trent Stevens-Welding Engineer from John Deere (Greeneville) and Chad Estepp-Quality Control Manager from JTH Construction (Kingsport).
The TCAT Morristown-Greeneville Campus night welding class did an incredible job providing proctoring and support services during the contest. The TCAT instructor Randall Reed along with multiple students proctored and supervised the welding and also did a great job providing welding demonstrations for the competitors.
There is a special thank you that goes out to Ms. Dabbs from Tennessee High School.  She is an instructional assistant there and also drives a bus. She has been a major part of the judging portion of not only this contest but also the one in December of 2022 that took place at Unicoi County High School.  She was a key part of both operations and her ability to smooth out chaos has been a great help. 
Ms. Dabbs, thank you!-Gerald Austin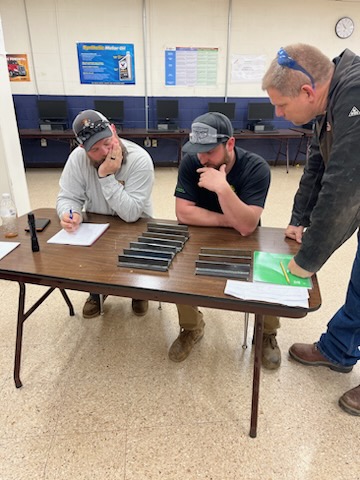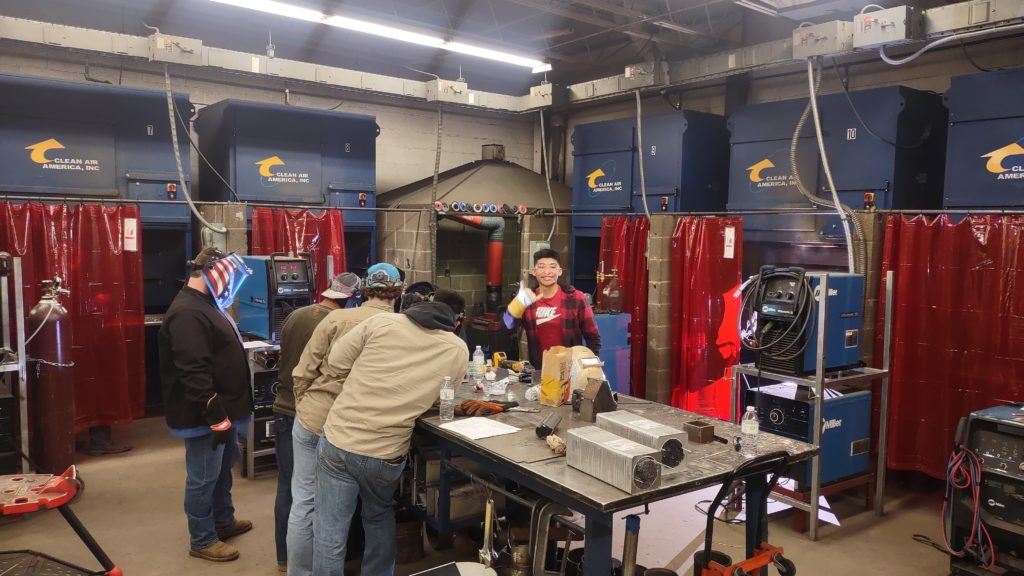 Results
All of the students who participated done an excellent job getting out there and exhibiting their skills. In many cases, contestants were asked to do things they had never practiced or experienced. This can not only be a challenge physically, but also mentally.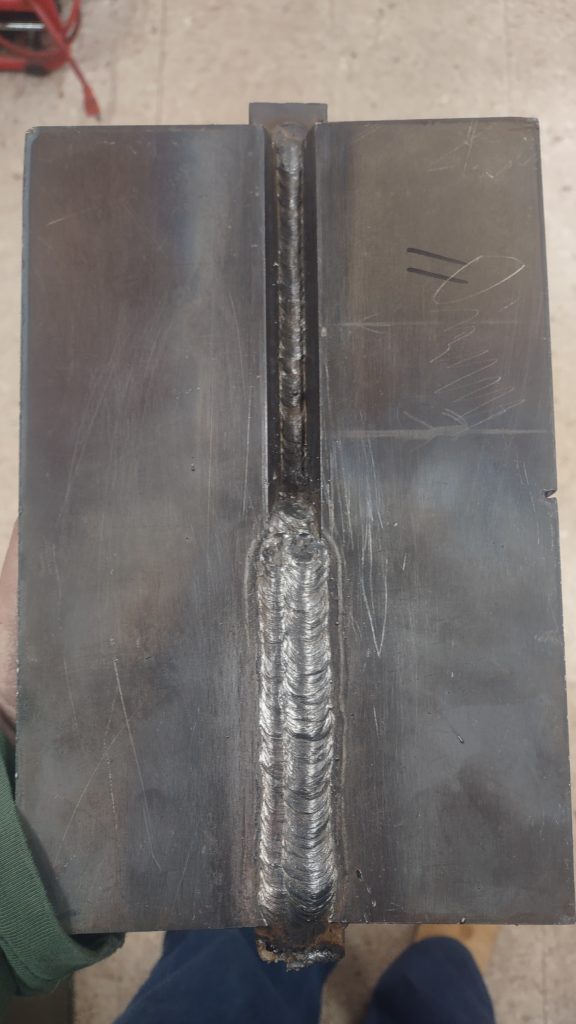 Here are the results
Category 1
1st Place- Isaac Harris-Unicoi County High School, 9th Grade. Instructor Mark Watson.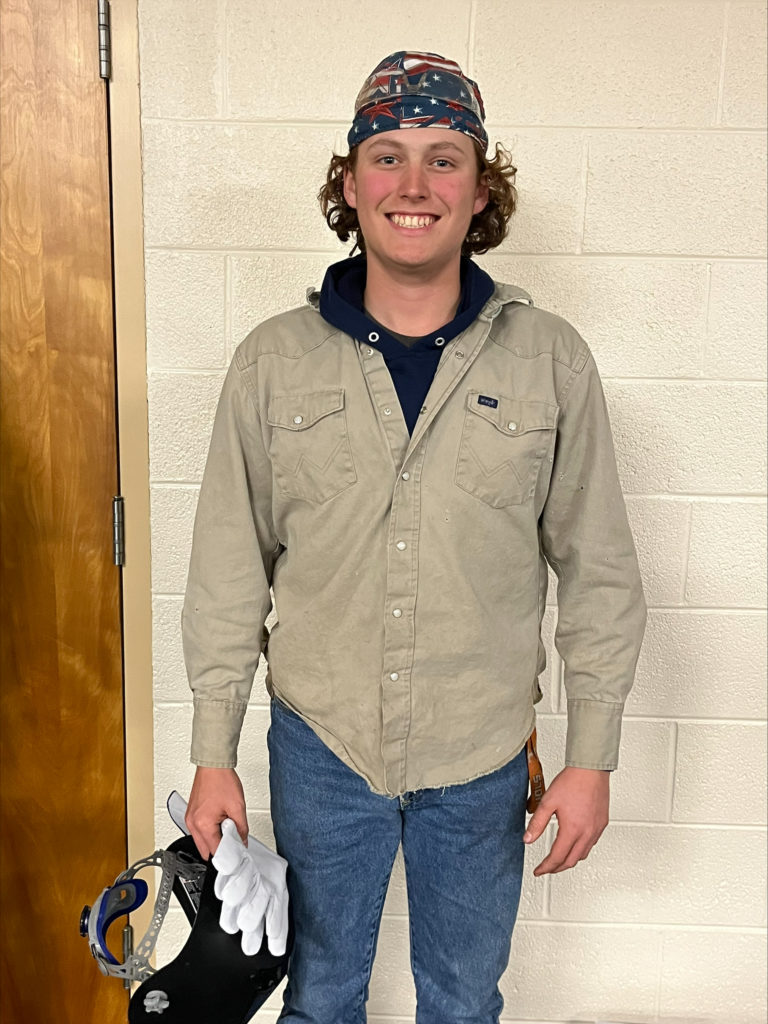 2nd Place-Jace Kenly-Morristown West High School. 10th Grade. Instructor Joshua Miller
3rd Place-Joseph Tyree-Chuckey Doak High School, 10th Grade. Instructor Christopher Slone
Category 2
1st Place-James Baker-Tennessee High School, 11th Grade. Instructor Jeff Simcox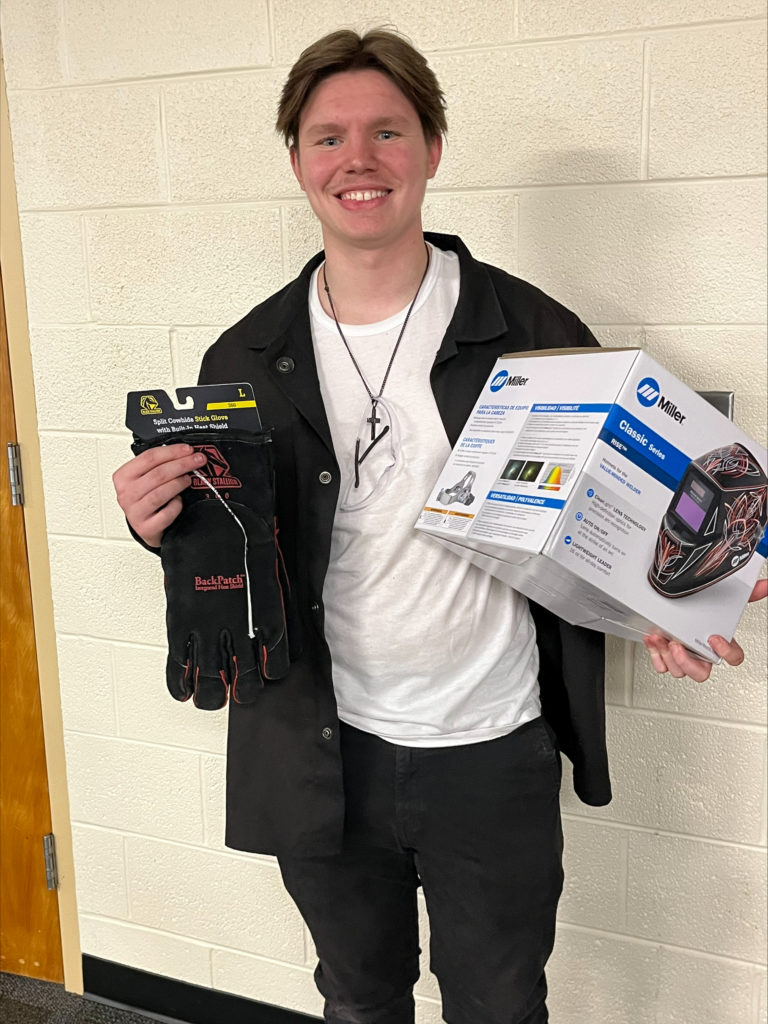 2nd Place-Marco Ramos-Unicoi County High School, 12th Grade. Instructor Mark Watson
3rd Place-Ethan Shell-David Crockett High School, 12th Grade. Instructor Andrew Silvers
Category 3
1st Place-Hunter Clouse, Unicoi County High School, 12th Grade. Instructor Mark Watson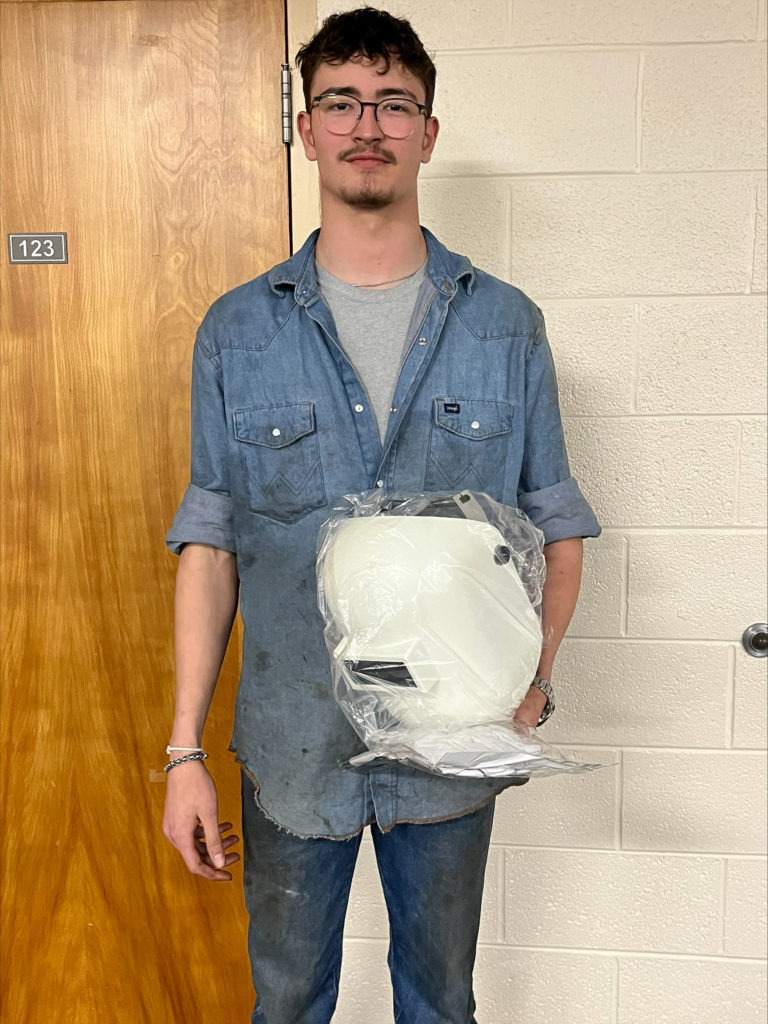 2nd Place-Brian Hughes, Unicoi County High School, 11th Grade. Instructor Mark Watson
NOTE: This category had one of the more difficult drawings and welds to complete. Only two places were awarded due to disqualifications on weld placements or incomplete welds.
Category 4
1st Place, Michael Velez, Greene Technology Center/Greeneville High School, 11th Grade. Instructor Gerald Austin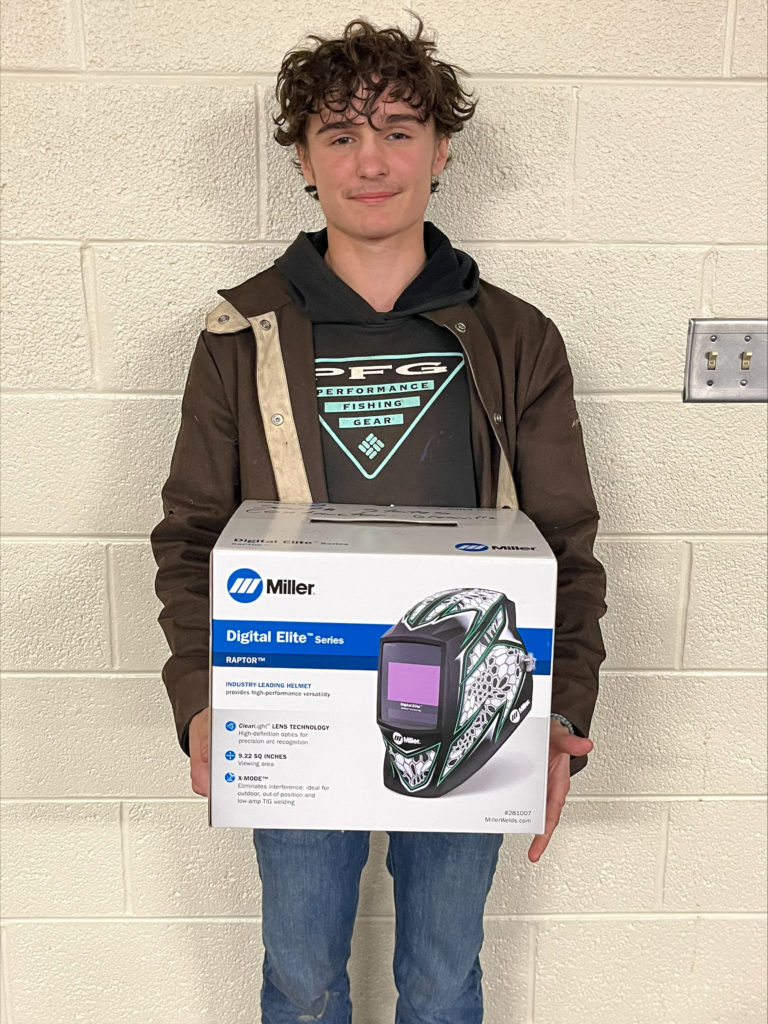 2nd Place, Pedro Ponce, Unicoi County High School, 12th Grade. Instructor Mark Watson
3rd Place, Ty Owen, Unicoi County High School, 12th Grade. Instructor Mark Watson
Instructor/Proctor/Judge Contest
After the contest was over, the instructors, judges, and proctors were allowed to complete one of the contest welds. The completed welds were judged by a student and non-participating instructor.
These competitors were a mix of instructors, industry professionals, and TCAT students.
Randall Reed (TCAT Instructor-Greeneville) and Mark Watson (Unicoi County High School Instructor) Both Tied for 1st place.
Josue Benitez (2022 GTC Graduate and 2nd Trimester TCAT Student was 2nd place). He beat his High School Instructor …ME. Just what I wanted!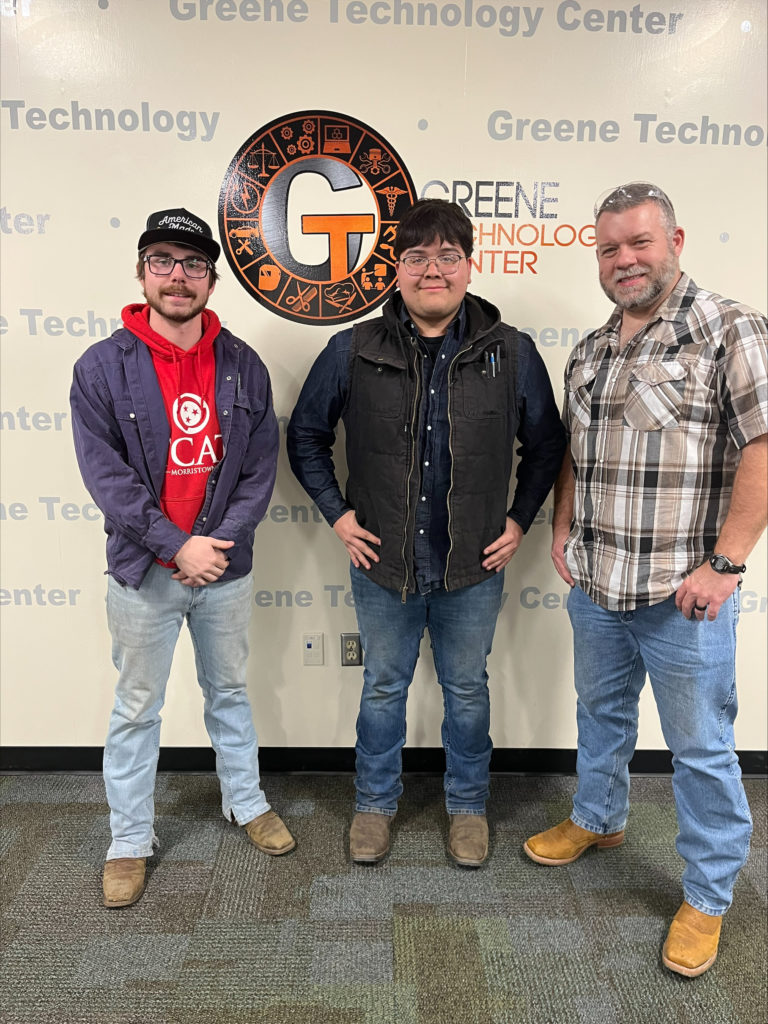 Thank You!
This contest was made possible by the parents and teachers of these students that support their learning. Support CTE programs at the High School Level! These programs can make the post-secondary learning experience MUCH MORE VALUABLE.
Another special thank you goes out to Mrs. Kim Cook-Assistant Principal at GTC.  She was a tremendous help and a valuable presence during the entire contest.